Driven by Data,
Powered by People™
It's not just our tagline,
it's our business model.
We are hard-core direct response
marketers. We live for performance,
scale, and ROI.
Advocacy
New Donor Acquisition
Sustainer Growth
Lead Gen
Event Participation
Revenue Maximization
Branding Campaigns
Peer to Peer
Further is a
Google Premier Partner Agency!
No job too big
or too small
We handle media budgets ranging
from $50,000 to $15 million annually.
All non-profits, all the time.
Judge us by the company we keep.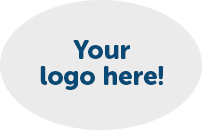 They Call Us Digital
Fundraising Experts
But you can see for yourself.
Social
Display Advertising
Paid Search
Google Grant
Strategic Planning
Analytics
Creative
Get your Free Blueprint for Building a Digital Media Budget